The Dremel tool is an essential power tool. If you have ever been to a woodworking or metal shop, you must have seen a Dremel tool. Many people use it in their house to do some minor work.
The Dremel tool comes with a variety of accessories and attachments. These accessories allow the tool to do a lot of work.
In this article, I will tell you how to use a Dremel tool.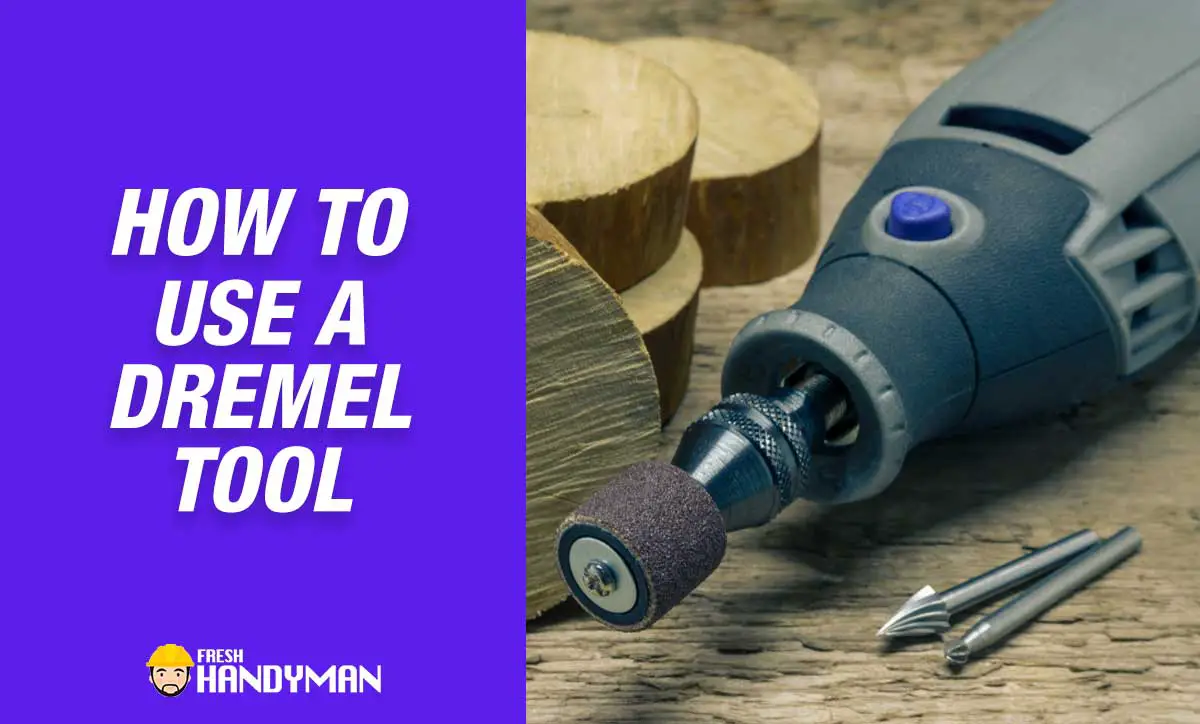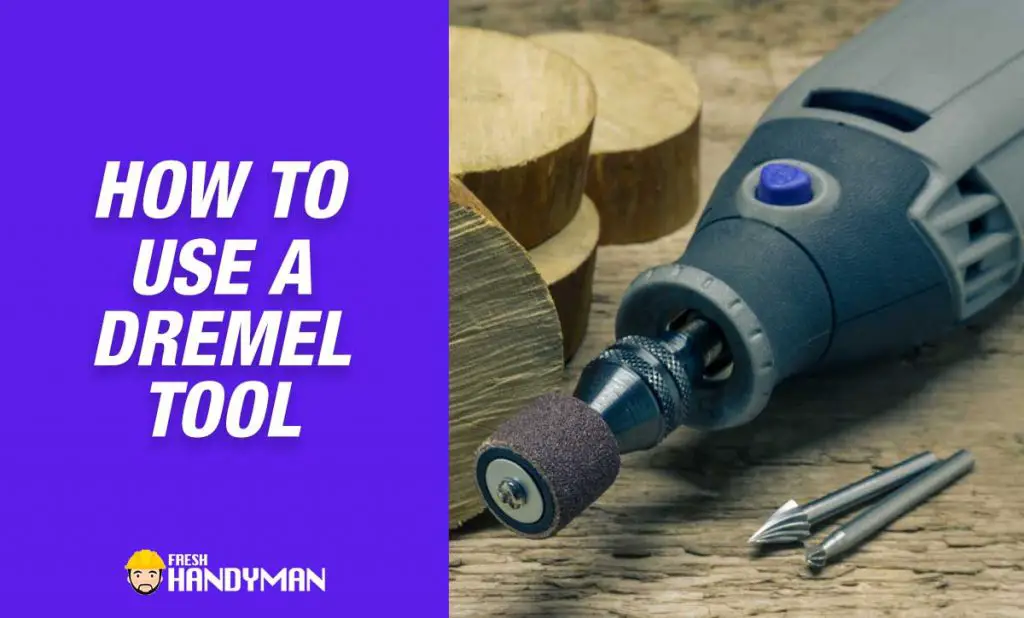 How can you use a Dremel tool?
Dremel tool is mainly known for arts and crafts-related works. However, this tool is also beneficial for wood, metal, glass, electronics, and plastic-related pieces.
This rotary tool is essential for many home-related small works.
The learning procedure of using a Dremel tool can be divided into two parts:
Learning the basics

Cutting with Dremel
In the following article, we are going to discuss both processes.
Learning the basics
Choosing your Dremel
There are various kinds of Dremel tools available in the market. At first you need to choose one of those according to your requirements.
You can choose between some basic features. For example, you can choose between cordless and fixed elements. Buy a Dremel tool that is light in weight. It will help you to control the tool in a better way.
If you choose to buy a cordless tool, make sure the battery life is much longer. So, you will be able to work for longer.
Choose a tool that has a variable speed trigger. Sometimes you need high speed and occasionally low. This trigger will help you to control the speed.
Read owner's manual
Before using the tool, read the owner's manual very well. It will help you to understand the specification and use of the tool.
It will also help you to know which works this tool is best.
Wear safety gears
Don't forget to wear your safety gear while using the tool. Always wear rubber gloves and glasses to protect your hands and eyes. You can also use earplugs to protect your ears from the sound produced during the cut.
Practice inserting and removing bits and attachments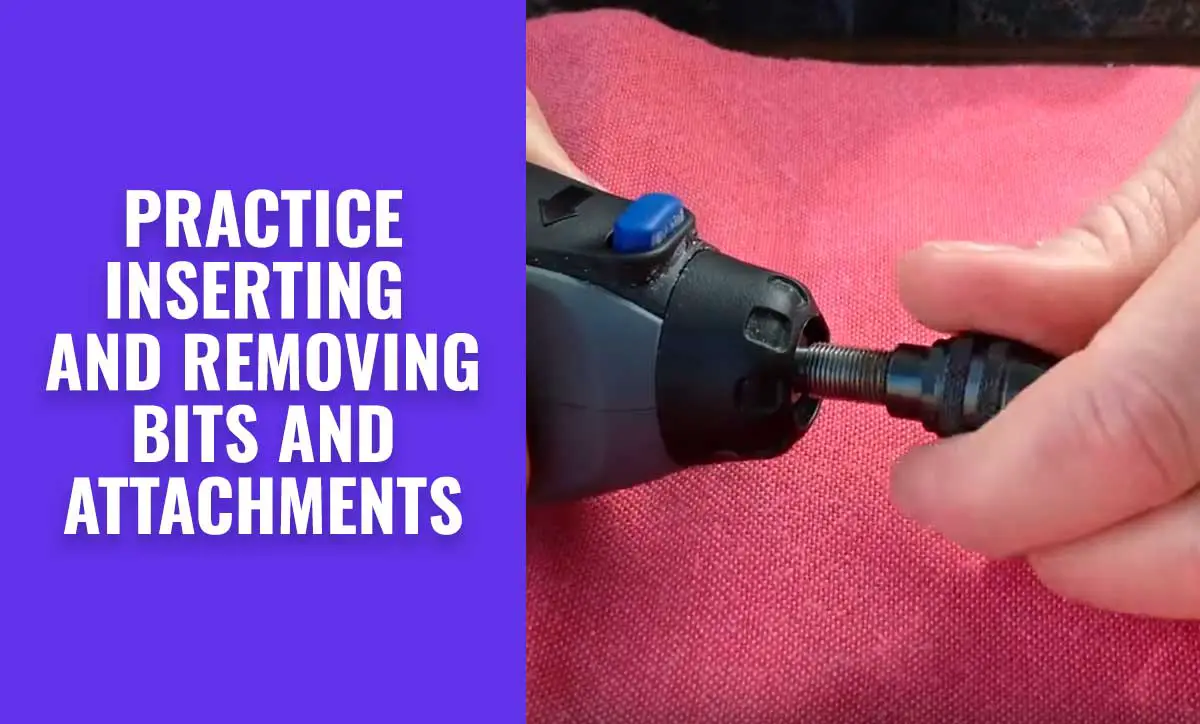 Various types of bits and attachments come with the rotary tool. You can do multiple works with those.
Each of the bits and attachments is for different works. Therefore, you need to change the bits or attachments while switching between positions.
Press down the shaft lock to unlock the attachment. Then just put the bit or extension in place and lock it to the tool.
Choose the right bit for the job
If you use a plastic cutting blade to cut wood, both the blade and the tool will get damaged. So, it's essential to use the correct bit or blade for the right job.
When carving or engraving, you should use a high-speed cutter, engraving cutter, carbide cutter, or diamond coated cutter blades to make a perfect cut.
Router bits are perfect for routing type works.
When you drill, drill bits are the best option you have.
So, choose the blades according to your work correctly and keep your blade and tool safe.
Clean the tool after every use
It is essential to keep your tool clean and dust-free. Keeping the rotary tool clean will increase the tool's life.
So, clean your tool and blades after using the tool.
Cutting with the Dremel
Use your Dremel tool for minor cuts and detailing.
This tool is so light in weight, making it very easy to handle. Easy handling and well control also help you make small detailing in minor cuts.
You can hold the tool like a pen sometimes to get better control over the tool. It's easy to make very few cuts in this process.
With a sanding bit, you can also make the edges look finer.
Secure the object
When cutting material with this rotary tool, never hold the material with your hand. It may cause uneven cuts and can cause accidents.
So, hold the cutting material with a clamp or vise.
Cut at the appropriate speed.
You cannot cut each material at the same speed, and too high or too slow speed can damage your tool and the cutting material.
When cutting thicker material, make several minor cuts. It will ease your amount. If the material is too thick, use a reciprocating saw instead of Dremel.
When you can see smoke or discoloration of the cutting material, it means you are going at a very high speed. Immediately decrease the rate.
If you hear the motor sound dropping, you are pressing the tool very hard on the material.
So, don't go too high or too low with your rotary tool.
Try cutting plastic
While you are cutting plastic, use a flat saw blade. It will make the cut easy and smooth.
Keep the tool speed between 4 to 8.
If there are any uneven edges, you can sand the edges to make it perfect.
Cutting metal
You can also cut metals with your Dremel tool. Keep the tool speed between 8 to 10 while cutting metals.
Just wait until your tool reaches the maximum speed and then go for the cut. Diamond blades are best to cut metals.
Grinding
You can also grind with this tool. You can use grinding, wheels, chainsaw sharpening, and abrasive wheels to grind objects.
Sharpening or sanding
There are two more valuable tasks that you can do with this tool: sharpening and sanding.
There are various sizes of sanding drums available with this tool. You can file any uneven edges with these sanding drums.
You can also sharpen any metal objects with this tool. Active sand drums can help you in this sharpening process.
Polish metal
Polishing metals is an excellent way to look attractive. Dremel tools can also polish metal objects. You can easily do it with a polishing tip or wheel.
Polishing should be started at a slower speed. Then, slowly increase the pace and continue when it reaches a medium level. This will make the metal shinier.
Conclusion
To get the best result from any tool, you have to use a Dremel Tool properly. Dremel is a tool used for various works.
Know the proper application of the variety of equipment and attachments that come with this tool. After that, apply that knowledge to make the best use of the tool. I hope this article will help you to use the tool properly.