If you have a project ahead, then you'll have to find the appropriate saw. Among various types of saw, table and circular saw are the most relevant options. For any accurate cuts, the table saw is the best name in the working field. But, if you want to handle the saw easily, then you should go with the circular saw. So, you may be wondering which one to buy? Then, in today's post, we will figure out the table saw vs circular saw. We will discuss step by step about both of these saws. Let's jump into the matter!
The selection between the table saw vs circular saw should be easy for most experienced woodworkers. Because they properly know what is suitable for their projects. For novice or beginner woodworkers, the selection between these two tools is not always easy. But, both are wonderful power tools and will be appropriate for many different situations.
The table saw will be the right choice for those who are in the woodworking business for a long time. Hence they want something which makes accurate and precise cuts with long-lasting stability. Also, the table saw can work nicely for easy tasks.
If you are searching for a versatile and affordable power saw which you can use for making different cuts in various types of materials, the circular saw will be the best choice. You can use it almost anywhere. Also, for small workshops, a portable circular saw is the right choice. Because there is no space for a permanent power saw.
The best way to select which one to purchase first is to get a clear idea about the advantages, disadvantages, and features of both types. Then you can understand which one is the right match for your requirements. Now, we will pinpoint on this matter.
In Summary (Table Saw Vs Circular Saw):
| | | |
| --- | --- | --- |
| Features | Table Saw | Circular Saw |
| Image | | |
| Portable | Poor portability | Very good portability. |
| Versatility | Mainly for woodworking. | Excellent |
| Accuracy | Precise crosscuts and rip cuts. | Average. |
| Pattern of use | Easy for beginners. | Requires skill to use |
| Tool Life | Good | Average |
| Price | Relatively expensive. | Comparatively cheap. |
Table Saw Features:
Shaft or arbor locks are immobilizing the blade and shaft. This makes it easy to adjust the blade.
Dust blowers and chutes are helping to move the sawdust from the workshop area.
Easily adjustable rip fences allow perfect control over the work.
Circular Saws Features:
Cuts are relatively straight and accurate.
Metal blades edge make sharp cuts.
The cut has a relatively narrow kerf and a smooth finishing surface.
Usually, this saw will leave burrs on the cut angle of plastic and metal.
Table Saw Pros: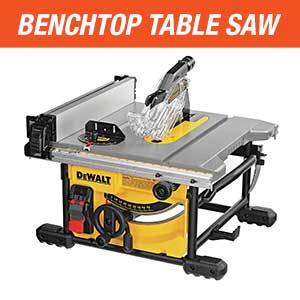 Accurate And Precise Cuts:
Many woodworkers use the table saw because it will deliver highly accurate and precise cuts with great efficiency. Special blade design combines with the sharp nature of the saw, always an advantage for the users. Thus it ensures the perfect cuts always.
Systematic Sawdust Disposal:
Circular saw leaves the sawdust always. But you will not have to worry about wood dust while using the table saw. Because the maximum portion of the sawdust will move into one direction at the dust compartment. This ensures the clean up properly.
Makes Ripping Boards And Cross Cuts Easy:
The most common works in any workshop is ripping boards and crosscuts. If you use a table saw, you can easily make cross-cutting and ripping boards. Even a beginner can easily work with this saw.
Easy To Maintain:
It is easy to maintain a table saw. Although it is larger and stationary than a circular saw. But the table saw provides perfect access to the components which tend to break frequently. And with proper maintenance, the table saw will last longer in comparison to the circular saw.
Table Saw Cons:
Not Portable: 
Most of the table saws are permanently fixed in the workshop. Therefore, you have to use this saw in the workshop or garage only.
Quite Expensive:
If you compare it with the circular saw, they are very expensive. Additionally, if you buy a power saw with a tight budget, you have to buy extra parts.
Dangerous To Use:
The table saw has very sharp blades. Exposure to these blades will bring significant danger, particularly for the inexperienced woodworkers.
Circular Saw Pros: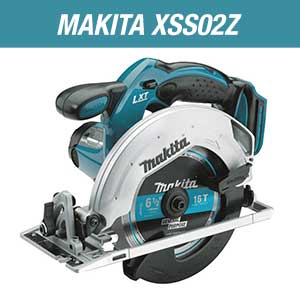 Versatility:
A circular saw may not provide the accuracy or precision of a table saw, but it will deliver versatility. This power tool will help you in making various cuts. And with the perfect blade, you can easily use it for cutting different materials.
Relatively Cheap:
Circular saws are relatively cheap in comparison with the table saws. So they are the best option if you want to buy your very first saw and if you do not have enough money to spend.
Portability:
If you need any portable power saw for different worksites, then a circular saw is the right option. It is both portable and lightweight. However, you can buy battery-powered and cordless ones which you will be able to use in places with no electrical power outlets.
Circular Saw Cons:
Not Very Accurate Or Precise: 
It is very difficult to get any precise cuts by this saw. Because you need to move it while cutting.
No Disposal Of Sawdust:
If you use the circular saw for any big projects, you will get lots of wood dust in the workshop. They don't have a disposal facility as the table saw.
The Bottom Line
So, if you want accurate and super-precise cuts, a table saw will be your best choice. Professionals always use them because they make very sharp cuts with no irregular edges. However, if you need something at a reasonable price, easier to handle, and have no worry for less precise cuts, a circular saw will be the right choice for you. And, this is all about table saw vs circular saw. The choice is yours!
Read More